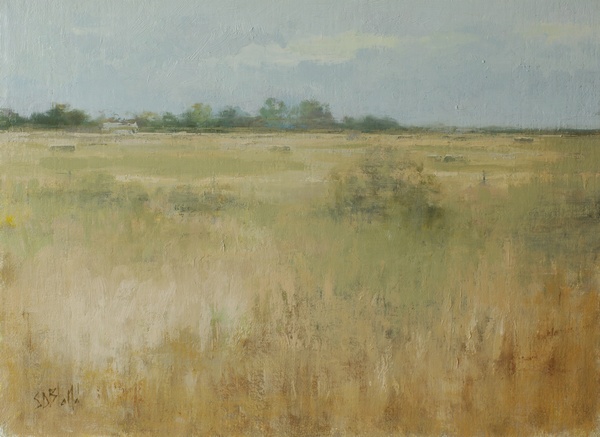 Mountain Road. 12x16, oil on linen panel. 2015-2017
Across the road from a winery in Virginia, hidden from view, lies this field. Rather, the field that originally inspired the painting is there.
In reality, this is a composite of many fields in the area.
It started out as a painting of one field. But every time failed to sell in a show I brought it home and made changes.
By now the painting has gone through so many revisions that the view is unrecognizable. I think it has had major alterations at least 8 times. The most recent prior version is here.
I've recently been making an effort to go through my old work to see if some of it could be salvaged. What I learned from this painting is that if you persist and hang in there long enough sometimes it's possible to turn around even the worst of them.