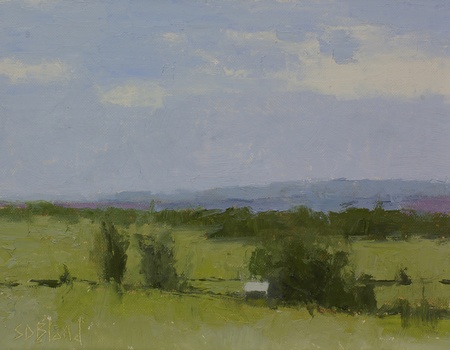 The View from Trappe Farm, 8x10, oil on linen panel. 2015.
The first official paint-out of the season with Loudoun Sketch Club was a warm day. I found a nice location up the hill which had a view across the whole of the Loudoun Valley. After first doing a small color sketch of the same scene I laid this one down quickly with a palette knife then used a brush to work the edges.
Back in the studio I added the small run-in shed to strengthen the focal point.