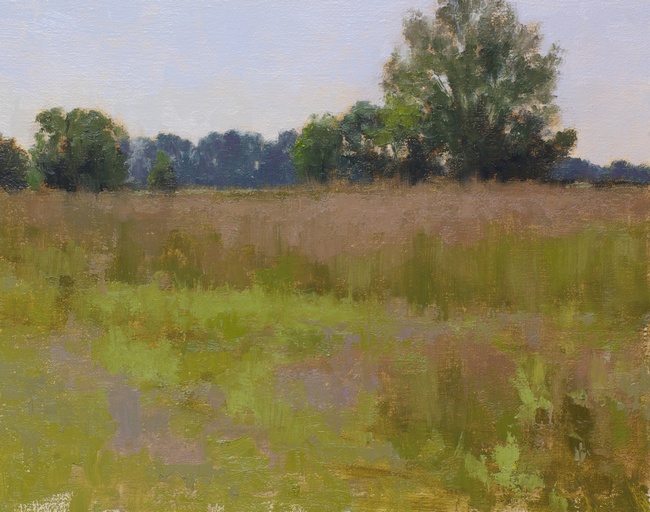 The Wildlife Meadows at Innisfree. 11x14 oil on linen panel. 2014.
This is my fourth painting of the landscape at Innisfree Farm in Rectorstown, VA. I was intrigued by the way the light was coming through the big tree and the way it was set against the very background treeline.
I used a Winsor and Newton color called "Green Gold" in this painting (my first time using it) and found it very difficult color to control because of its tinting strength and chroma. I let some of the full strength of the paint come through in the foreground to balance against the values in the tree.