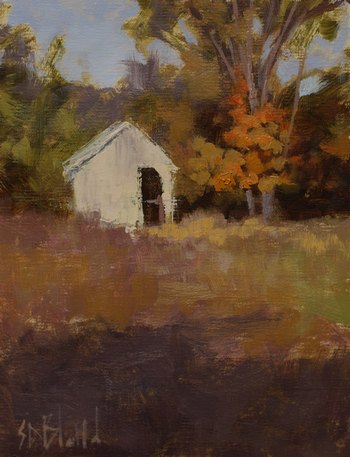 Three Miles Out. 8" x 6" oil on linen panel. 2014
This barn is about three miles away from my house. I passed it in the fall when I was out running and happened to have my cell phone with me, so I took a couple of shots thinking it would make a good painting.
Footnote
---
I've recently done away with the comments section. If you have questions or comments, please contact me directly. Links from other blogs are always welcome.