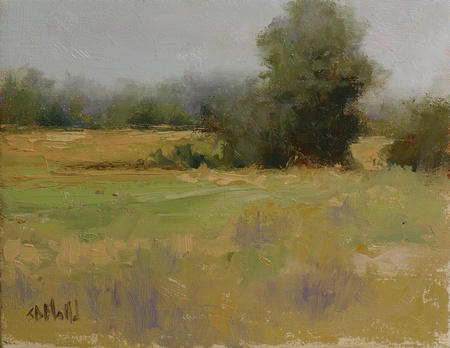 Innisfree III. 8x10 oil on linen. 2014 Plein Air
This Tuesday's outing with Loudoun Sketch Club was back to Innisfree Farm in Marshall, VA for the second week. We had a great tour of the farm in the back of a 4x4 and I got the chance to see the inside of some Purple Martin nesting boxes.
This painting took a bit of tweaking back in the studio to get it to completion.
*Friday 20 June update: I've stored this painting in the nice, super warm garage all week and it's already dry. So I'll have it framed and on sale at WLAST this weekend.