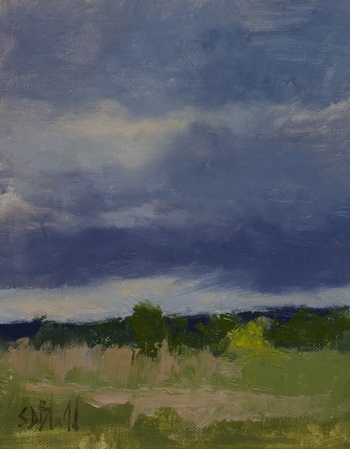 Woodgrove Meadows. 8x6, oil on linen panel. 2015
The sky was cloudy and a storm was starting to develop at our first day of painting at Woodgrove Meadows last year. I tried to convey a sense of the turbulence and heaviness of the sky in this small sketch.
The sky was painted with some restraint at first, using a very thin layer of paint in the lighter areas. Once the clouds were established I applied the paint very liberally, working the edges with a large brush and palette knife.
Footnote
I've recently done away with the comments section. If you have questions or comments, please contact me directly. Links from other blogs are always welcome.