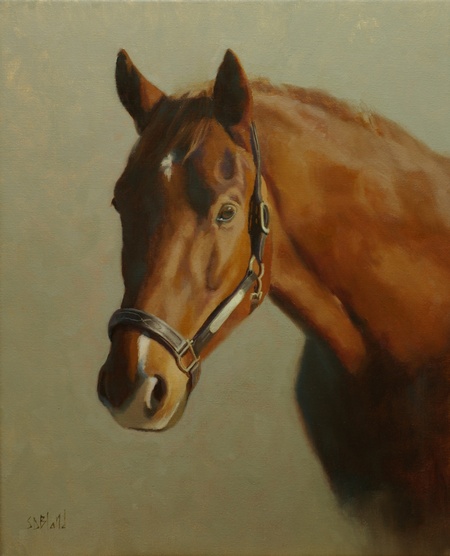 Warlock. 22x18, oil on linen. 2015.
This commissioned painting of Warlock is the third horse portrait of the year. I tried to paint the edges as dynamically as possible to create the illusion of depth and to make the head more prominent.
There's also some sleight-of-hand occurring: I made the buckle on the head strap the actual center of interest by placing hard edges and strong contrasts to the right of the eye. It has the effect of making the parts of he head around it seem softer and more organic as well as creating a feeling of depth.
After consultation with the customer this painting was cropped from 24x20 down to 22x18 to remove some of the grey background and make the horse more prominent.