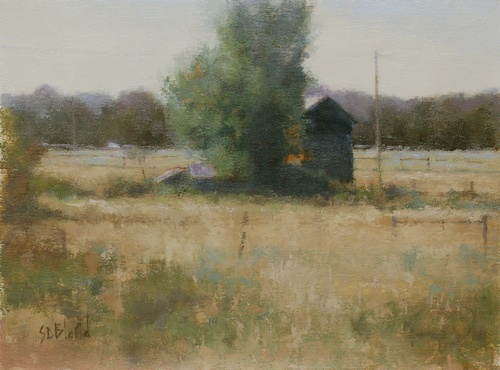 Waterford Gardens. 12x16 oil on linen panel. 2014.
I've been working on this painting for a the past month and consequently it has a thicker paint layer than usual. My starting point for this painting was a plein air study that I made a few years ago, however, in a more recent photograph I noticed that some new buildings had been built.
My goal was to conbine a textural foreground with an atmospheric background. There's something about this particular scene that seems to give it an orange bias every time I've painted it - so I tried to fight that tendency by leaving the dark yellows off the palette. The colors are very muted in this painting, almost to the point of making it a study in grays.