It's June and we are in the final stages of the coronavirus lockdown. Many artists have spent the past three months shut away in their studios, quite happily painting their days away. That did not happen for me—I worked only sporadically over the winter and spring, mostly to finish some commissioned portraits. I have just started getting back to my studio routine and things are slowly picking up.
To start, here are some new 8x10 landscapes that I will swap out with existing inventory. Sometimes, paintings need to be retired: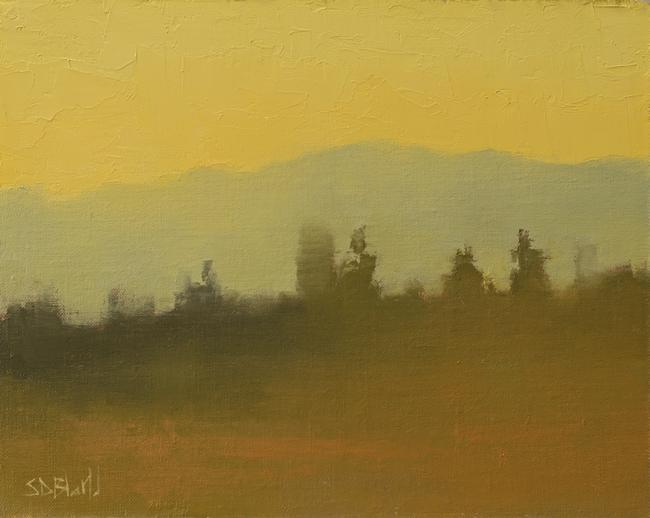 Sunset Hill. 8x10, oil on linen panel.
This is an abstract view of the sunset over the Olympic Peninsula.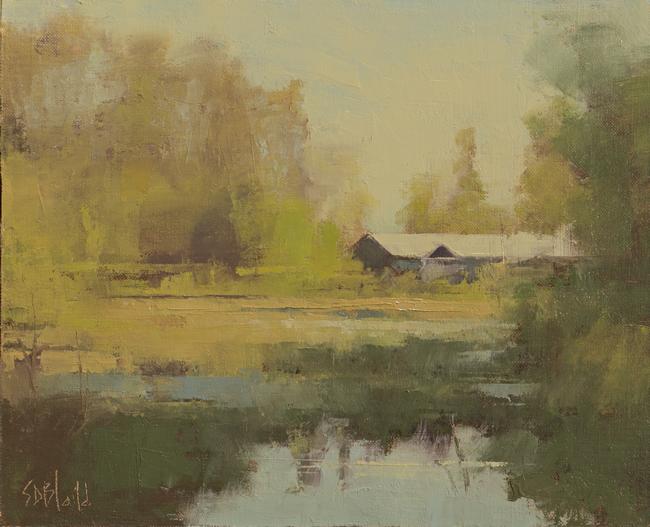 Nisqually. 8x10, oil on linen panel
I did this as part of an organized "virtual paint out". That is, it was done from a photo within the same time constraints as a painting done on location. Although I've never been to the Nisqually Wildlife Preserve, I used a photo by fellow artist and PAWA member Alejandra Gos Stevens with permission.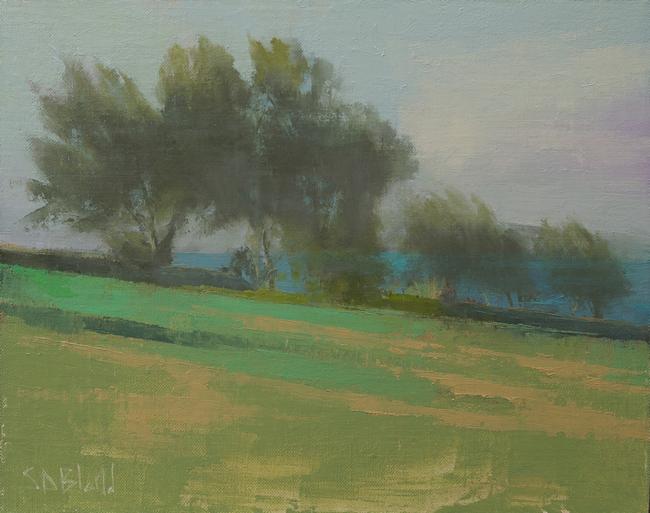 Konohahua. 8x10, oil on linen panel.
While staying at a resort in Maui, I lost my bearings and wandered onto a historical burial ground. I painted this as an apology. E kala mai i a`u.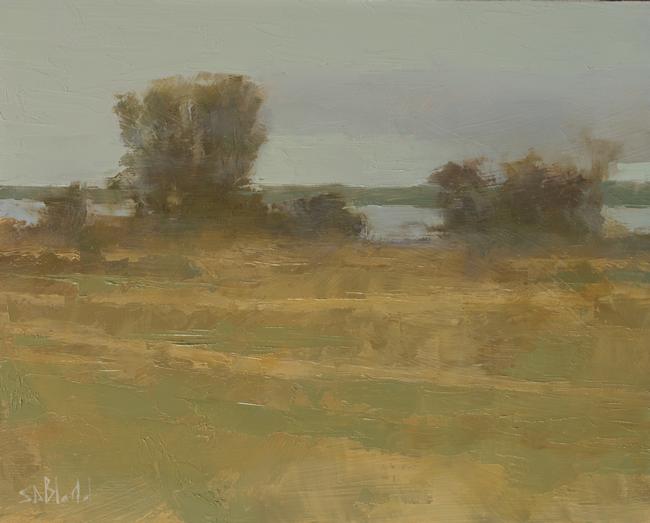 Edge of the Sound. 8x10, oil on panel.
Here I'm doing some experimental painting on a plain acrylic primed panel. I haven't painted on such a smooth surface in a long time, and I wanted to see if it would be a good fit for where my painting style is now.
While the first layers went on easily, I found it difficult to maintain a clean texture in the final, thicker layers and some of the paint looks smushed. When painting on linen, the weave helps me to separate the individual strokes of paint and I'm more comfortable using it as a support.
Finally, here are a couple of smaller paintings which were done in between the above.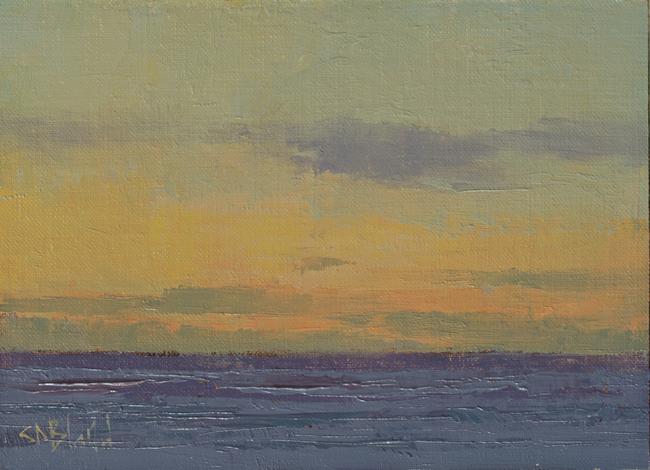 Pacific Sunset. 5x7, oil on linen panel.
I like painting sunsets, but they work better for me when they are not too dramatic. This one is all about the color gradients rather than light contrasts.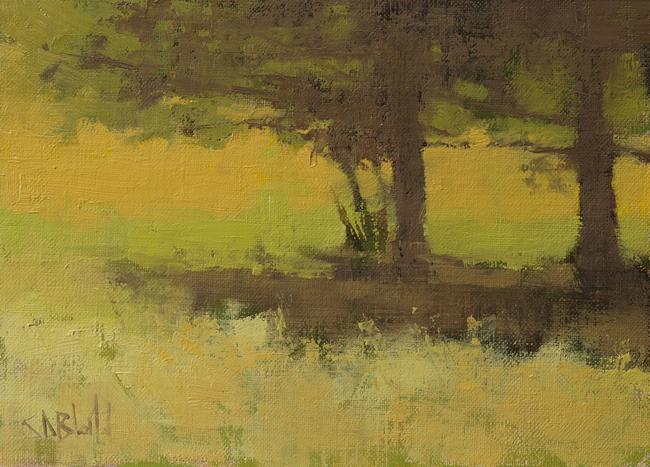 Pine Shade. 5x7, oil on linen panel.
A small sketch that explores a challenging sharp contrast light/shade setting.