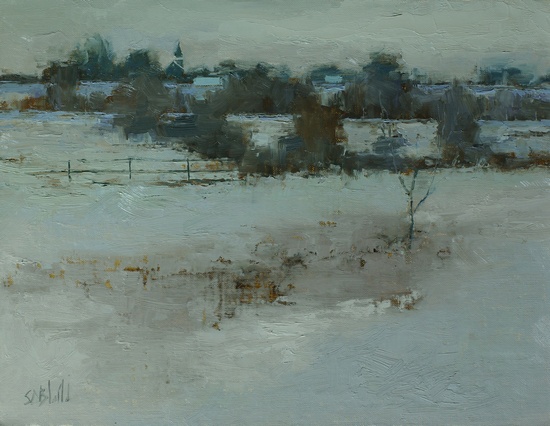 Winter Fields and Hedgerows. 9x12, oil on linen panel. 2016
When I went down to the studio today and took a close look at a painting that I'd worked on last week, I realized that it had too many flaws in the execution to be marketable.
Rather than re-paint over the top of the old version, I started afresh. Using the existing work as a study enabled me to work quickly with a minimum of fussing over the details.
Footnote
I've recently done away with the comments section. If you have questions or comments, please contact me directly. Links from other blogs are always welcome.