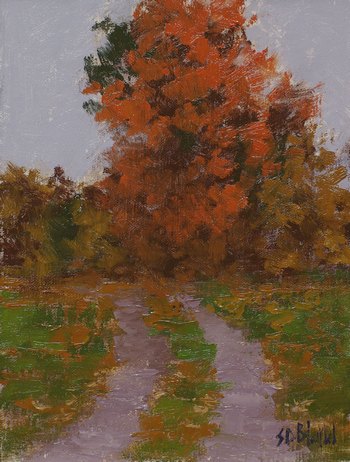 Yellow Wood - Fall. 8" x 6" oil on linen panel. 2014
I painted this from a plein air study I made in the fall during a paint out at Yellow Wood Farm in Hamilton, VA. The final painting is very close to the original version, but with a few extraneous details removed.
Footnote
---
I've recently done away with the comments section. If you have questions or comments, please contact me directly. Links from other blogs are always welcome.