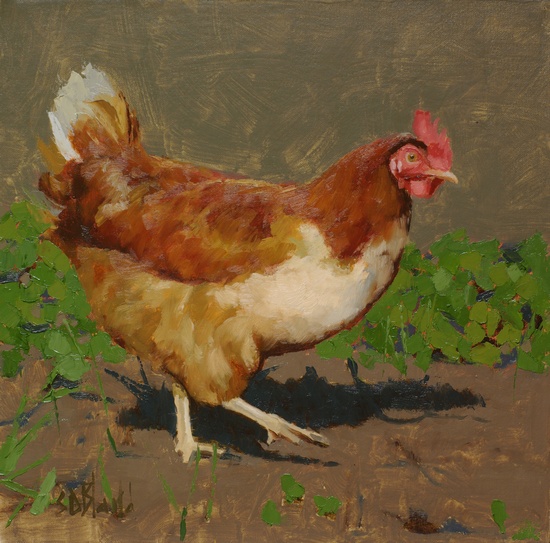 Chicken Sunday. 12x12, oil on linen panel. 2014
Birds continue to be one of my favorite animals to paint: I feel like I have a chance to paint with strong colors and not fuss about the grays.
Most of the painting was done with brushes (background: large bristle, bird: long mongoose flat), but I painted all the greens in with careful strokes of the palette knife.
Footnote
I've recently done away with the comments section. If you have questions or comments, please contact me directly. Links from other blogs are always welcome.