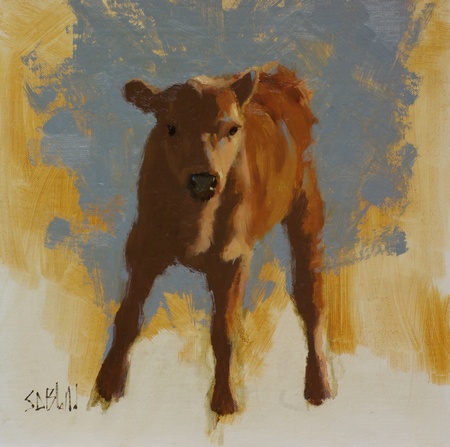 Daisy. 12x12, oil on linen panel. 2015.
This is another small painting for which I did a color study.
Like many of my recent works, I spent more time on the edges than anything else. They helped to give the figure some life and prevent it looking like a cut-out.
Footnote
---
I've recently done away with the comments section. If you have questions or comments, please contact me directly. Links from other blogs are always welcome.