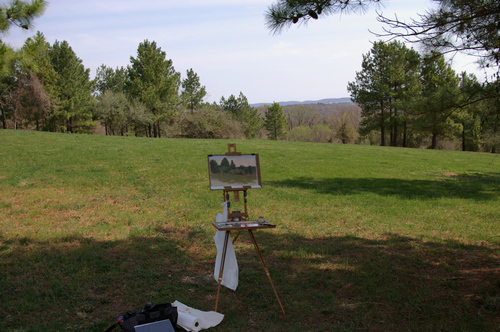 The weather has been warm and dry the last two days so I made the most of it by trying to get an early start to this year's plein air painting. Fortunately our house sits on a few acres and I was able to just walk out into the back yard to get some painting done. I keep this field well mowed so that the shaded locations are easy to get to and the ticks are kept a little bit under control.
Although I paint on location regularly I only sell one or two true plein air paintings each year. The rest are used as studies for larger paintings or starting points for studio work.
Footnote
---
I've recently done away with the comments section. If you have questions or comments, please contact me directly. Links from other blogs are always welcome.