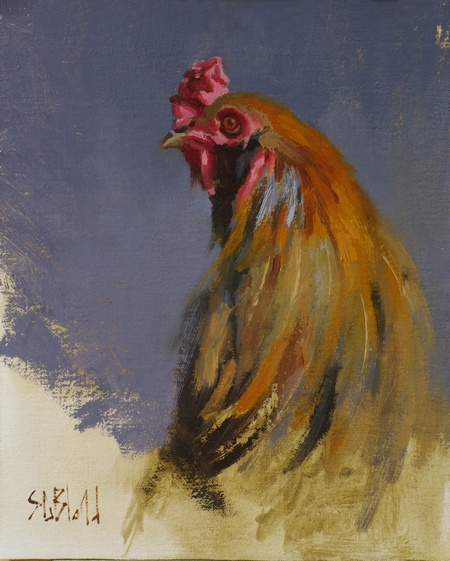 Separate Light from Shadow (Rooster Head Study). 10x8, oil on linen panel. 2015.
After teaching a small workshop yesterday where one of my themes was separating light from shadow, I decided to put some of my own advice into practice and do a sketch of the rooster at George's Mill Farm in Lovettsville. I've painted this chap a few times now and he's always been an interesting subject.
This panel started as a landscape but after letting the block-in sit in the studio for a week I realized that the landscape wasn't working. By turning the panel through 90 degrees I was able to re-purpose it without much effort; the rooster grew organically from the remains of the old picture,
Footnote
---
I've recently done away with the comments section. If you have questions or comments, please contact me directly. Links from other blogs are always welcome.